Resetting your password is quick and easy. 
Do you already have an account but have forgotten your password?
Click here and fill in your relevant information. You will then receive an email in the next couple of hours to your nominated email address from us with a link to reset your password.

Enter a new password, confirm new password then "Update your password".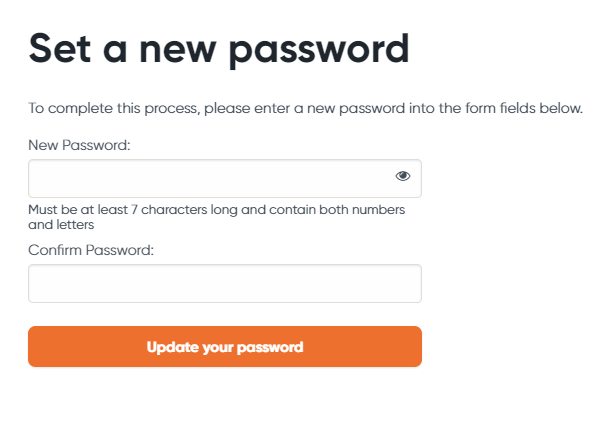 Not sure if you already have an account?   
Got to the Mater Lotteries website and select "My Account".
You can enter your email address into the login screen and the system will prompt you to either reset your password or register for a new online account.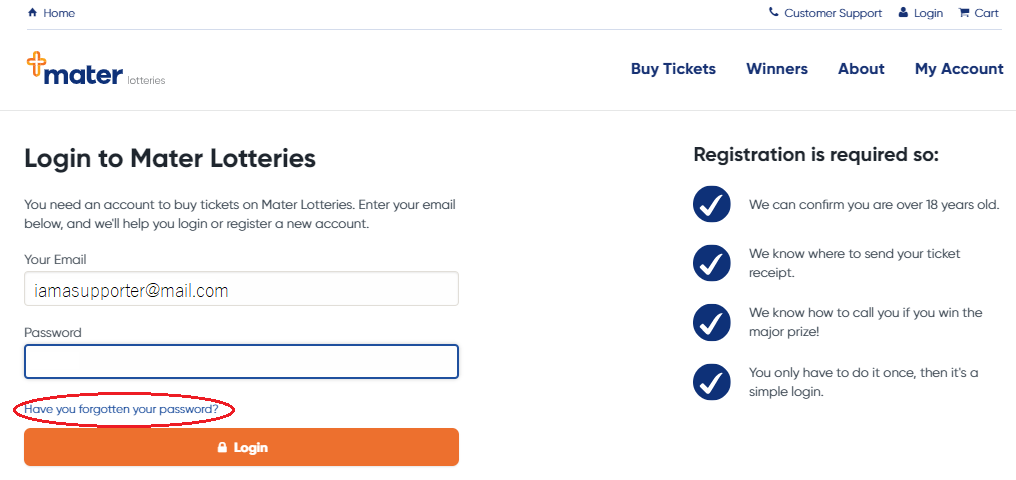 If you would like one of our friendly Supporter Care team to help reset your password, you can give us a call on 1800 067 066.  Our operating hours are:
8am – 8pm Monday to Friday
8am – 12noon Saturday
Creating an account and registering on our website is very easy!