The VIP Club is a monthly subscription charge giving you automatic entry into our Mater Lotteries.

When you purchase tickets using your online account you have the option to join our VIP Club.

The charge is then processed through your nominated payment method on the date you join the VIP Club, and then charged each month on that anniversary date.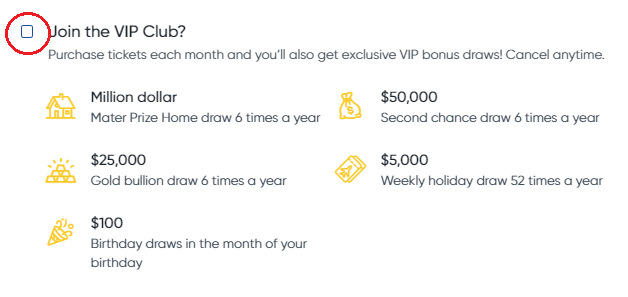 What is the Mater Lotteries VIP Club?