It's easy!
The first step is to double check that if you have created an online account as this is a new website.
Click here to check if you have an account by entering your email address and password.
If you don't yet have an account, you can follow the instructions below to establish one.
 Step 1. Click on the "My Account" tab in the top right menu bar of the Mater Prize Home website.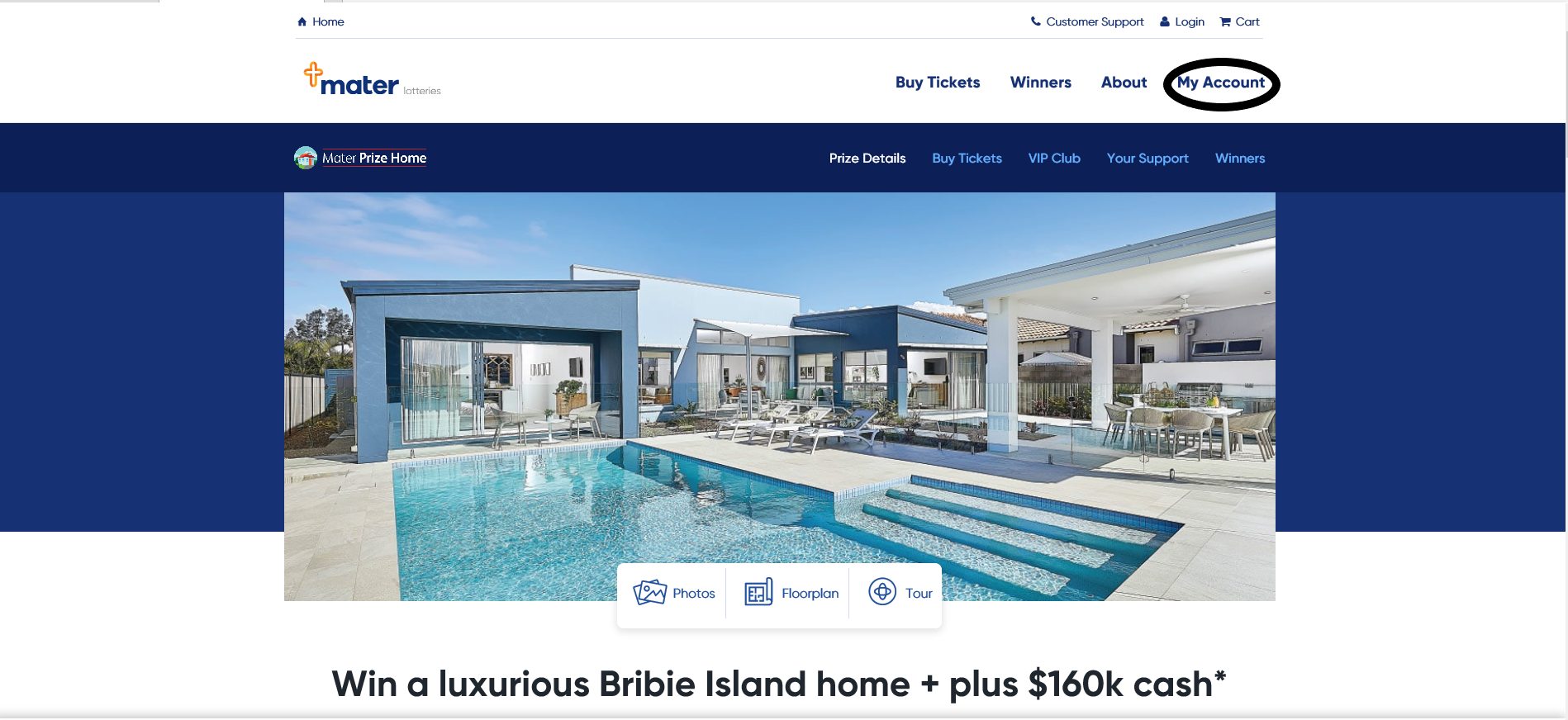 Step 2.  Enter your email address as shown below:

 
 Step 3. Complete the registration details as requested below.
Step 4.  Once you have completed your personal details, select the Register button at the bottom of the page as shown below: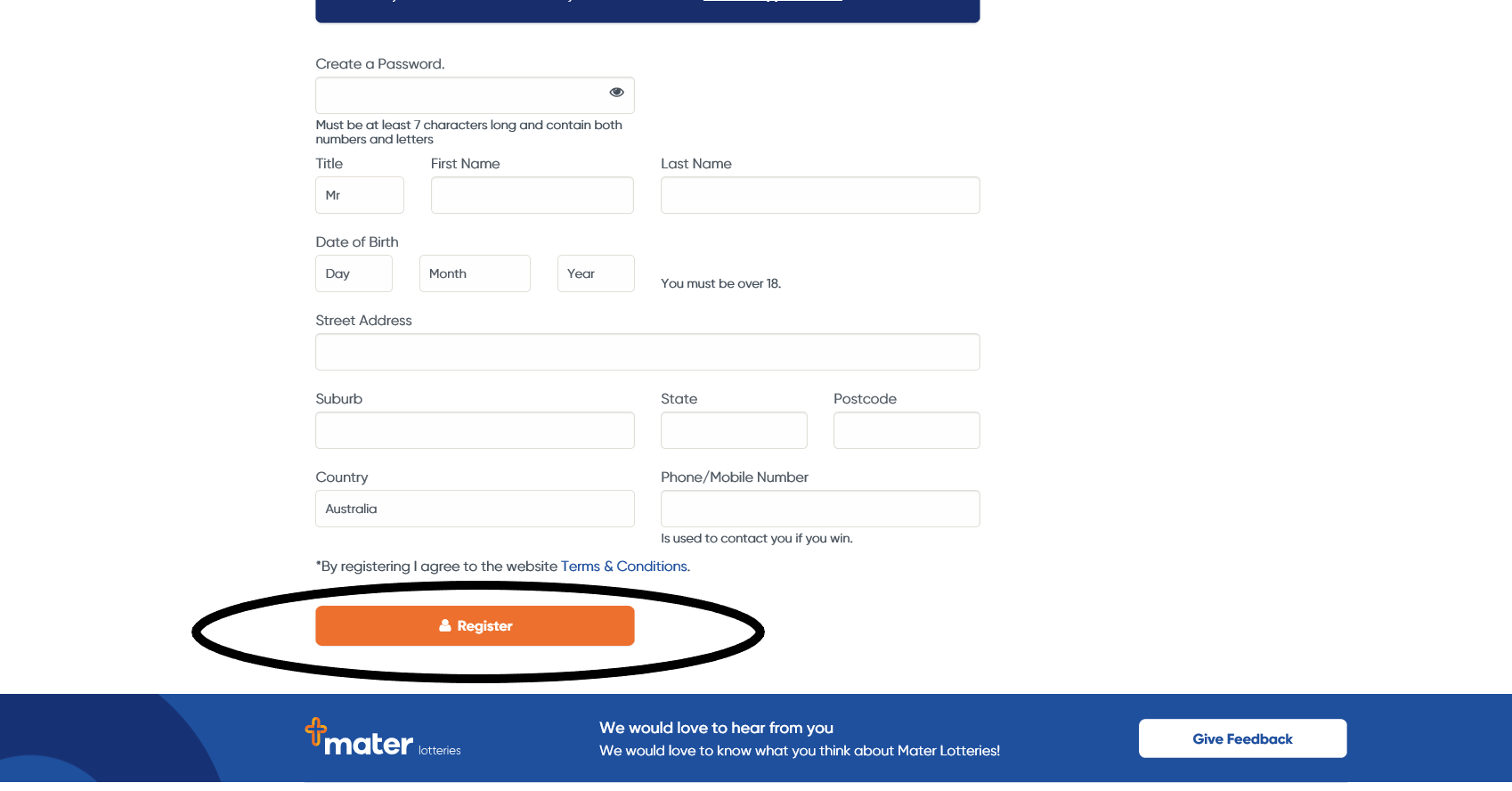 Step 5. Don't be concerned that you don't currently have any tickets to view.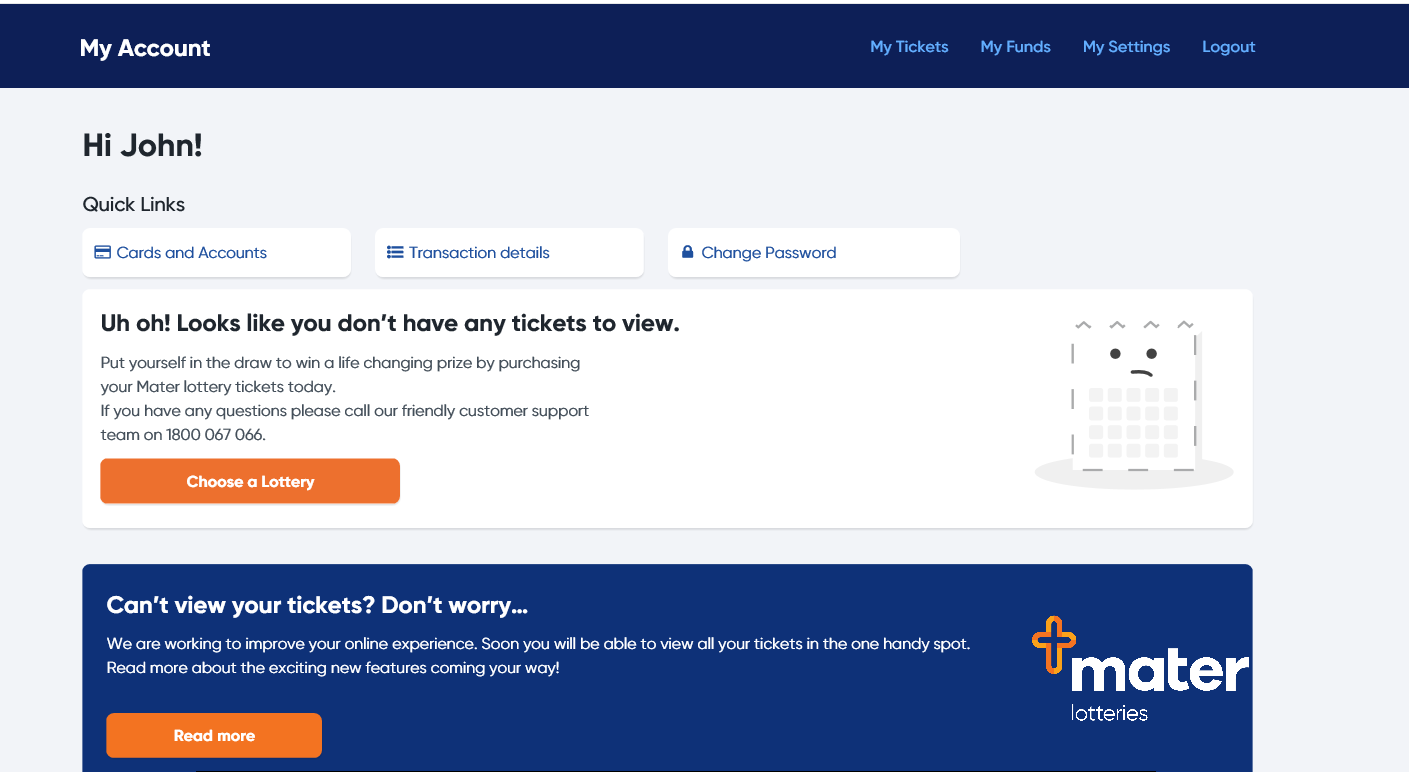 As this is your first ticket purchase on the new website, your VIP tickets and any additional single tickets purchased over the phone or through the mail prior to June 2019 won't be available to view in your online account yet. 
We are still working hard to make all of your ticket purchases available to view in your online account, so at this stage, you will only see tickets purchased via our website from June 2019.
But stay tuned, because this upgrade is definitely coming soon!