It's easy!

Click here to access the Mater Lotteries Login screen.

If this is the first time accessing your online account, enter the email address you have registered with Mater Lotteries and you will be prompted to create a new password.

If your email address is not registered on your current on your account with Mater Lotteries, or if you think you may have changed it please let us know and we can have this updated for you so you can activate your online account.


Creating a new online account

Click on the "My Account" tab in the top right menu bar of the Mater Prize Home website.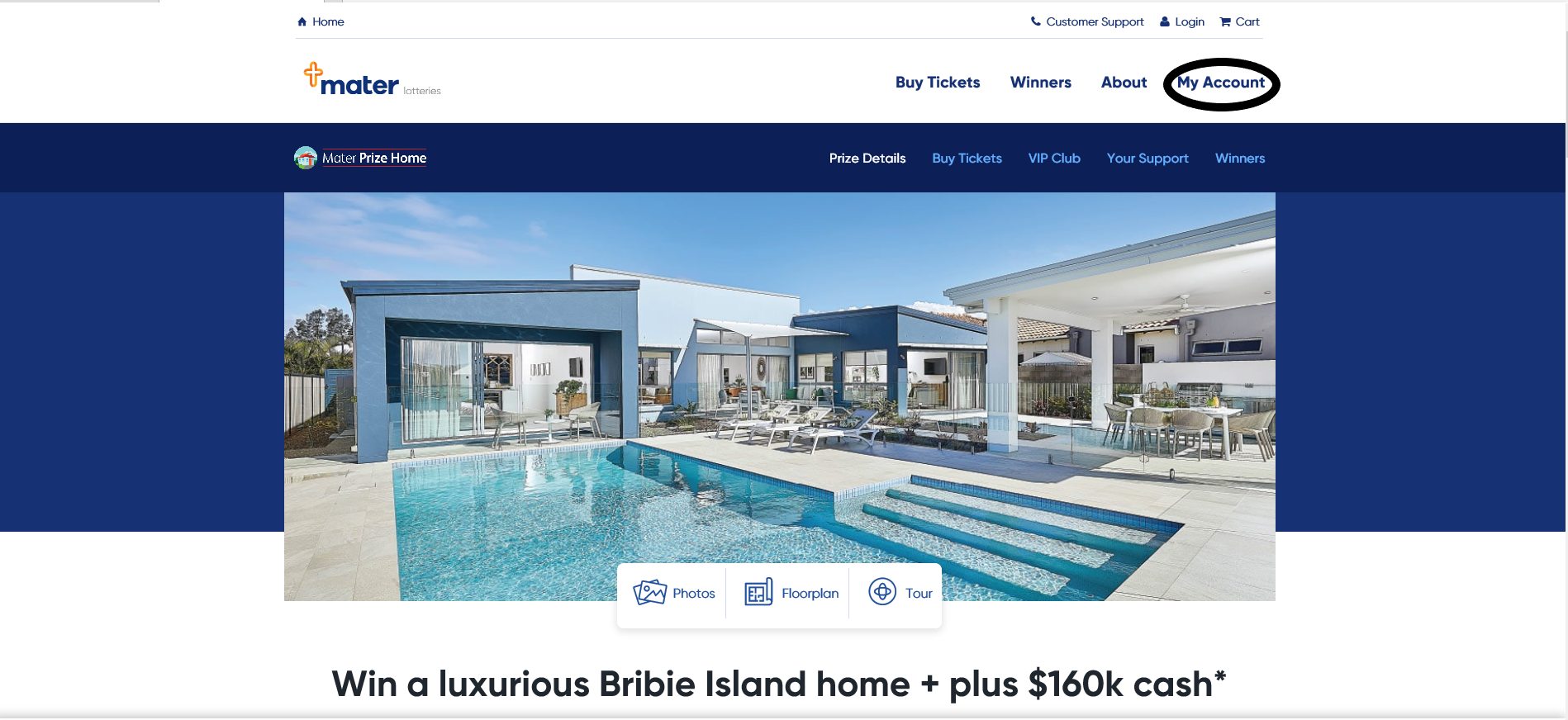 Enter your email address as shown below: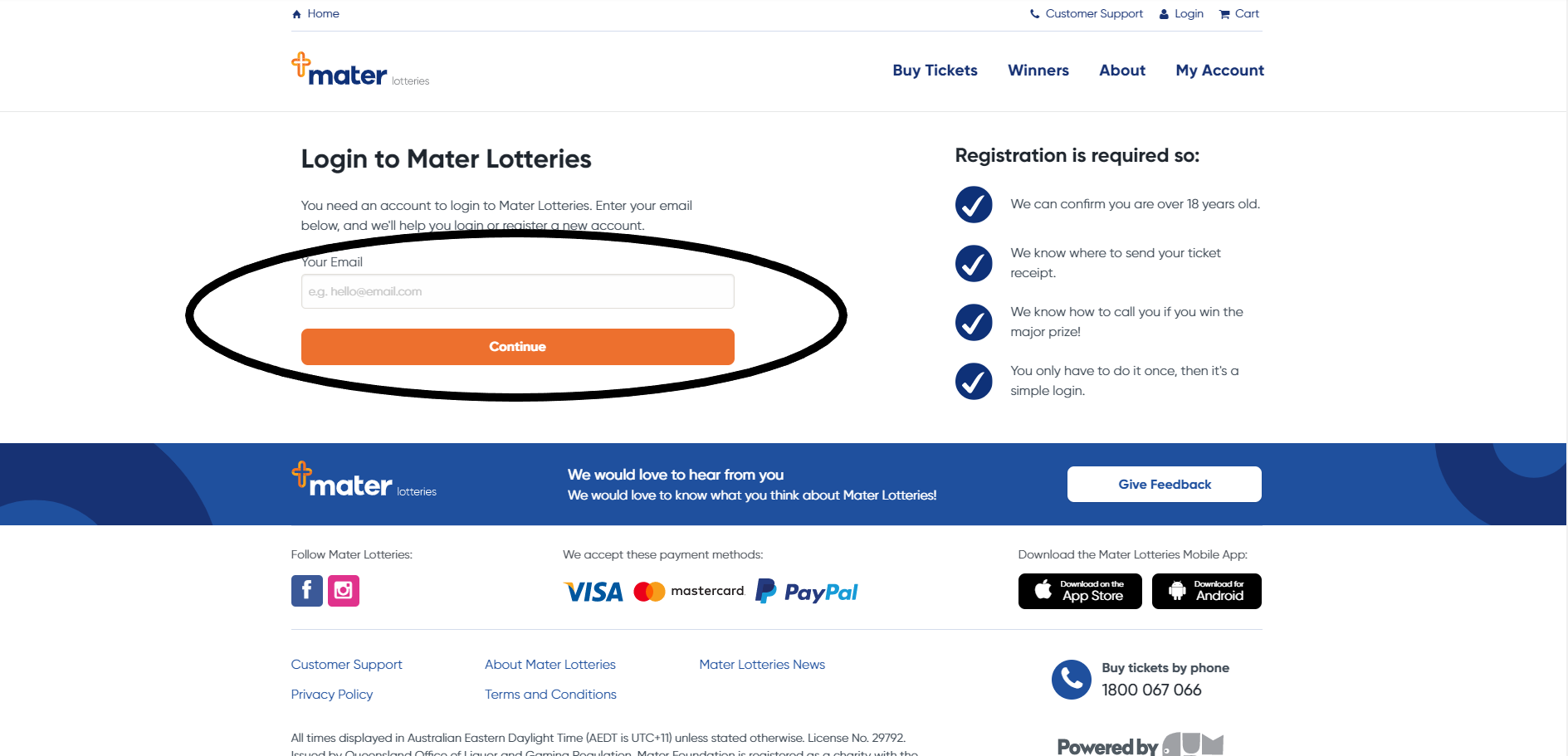 Complete the registration details as requested below.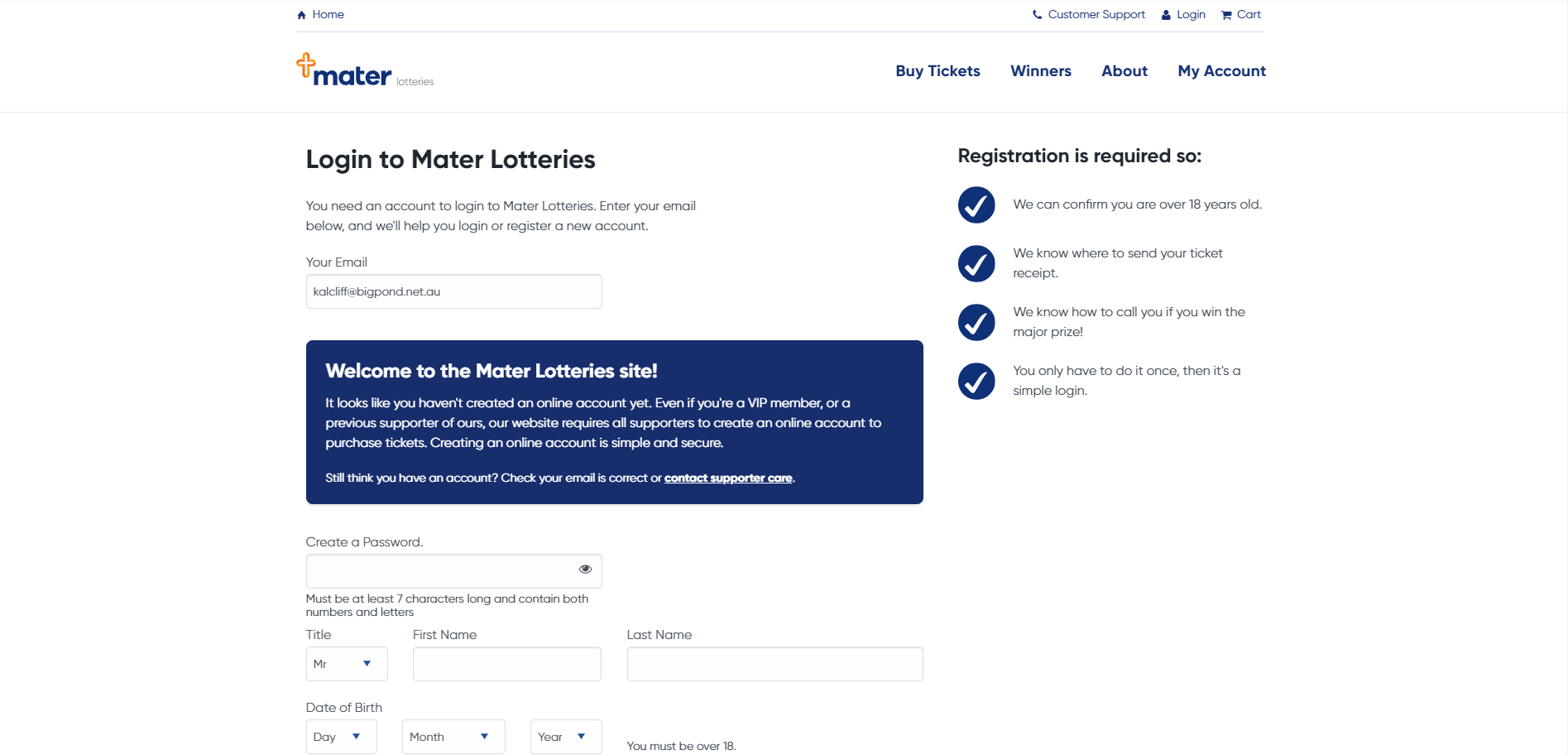 Once you have completed your personal details, select the Register button at the bottom of the page as shown below: